Eleonora Vallone, daughter of actor Raf Vallone and actress Elena Varzi, was born in Rome on February 1st, under the sign of Aquarius.
She suspended her classical studies since she got married very young, and had a son called Luca. She enrolled in Psychology.
She began her career as a painter, and then as a cinema and TV actress, and journalist.  She has played roles in the cinema and on RAI (Italian Radio and Television), and presented TV programs and events, including the Sanremo Festival in 1981.
She has also written music and has appeared in Musicals and Shows.
She was a precursor of water gym and Master Trainer
She is the author and Artistic Director of the first International Film Festival dedicated to Water
She speaks fluent Italian, English, French, and Spanish.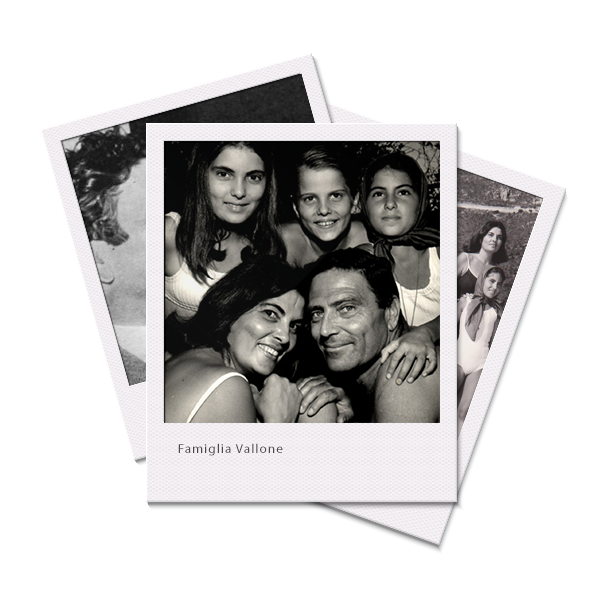 2016 "Chi salverà le Rose?" directed by Cesare Furesi with Carlo delle Piane, Lando Buzzanca, Caterina Murino
2007 " Il Papa' di Giovanna" directed by Pupi Avati
2006 "La cena per farli conoscere" directed by Pupi Avati
2000 " Italian Gigolo'" directed by Nini' Grassia
1984 "Fuga" (First Prize Film Festival Cartagena) directed by Nello Rossati
1983 "Un filo bianco e un filo nero" with Philippe Leroy directed by Carlo Di Palma
1982 "Si ringrazia la regione Puglia per averci fornito i milanesi" with Teo Teocoli end M.Boldi directed by M. Laurenti
1982 "Favole africane" with James Stewart directed by Y. Matsue
1981 "Il motorino" with Nino D'Angelo directed by N. Grassia
1979 "Le rose di Danzica" with Franco Nero, Helmut Berger directed by Alberto Bevilacqua
1979 "Gardenia" with Franco Califano, Martin Balsam directed by D.Paolella
1996 "Valentina" (Produzione Canale 5)
1995 "Professione detective" (Telefilm)
1981 Festival di Sanremo (Presenter with Claudio Cecchetto)
1981 "Mamma li Turchi" iplayed "La principessa Gonzaga" directed by Brando Giordano (Produzione RAI)
Effetto donna music Gianni Mazza - directed by L.Pergola
One woman show directed by L.Pergola
Paternal school Raf Vallone diction and acting
1978 Actor's Studio in New York
She has always had a great passion for sport in all its expression. She practiced swimming, gym swimming, winter and water skiing, horse riding, tennis, classical, modern and Latin American dancing, belly dancing, roller and ice skating, trapeze, jogging, yoga, cycling, rowing, car rallying, savatè (kick boxing) and golf. She has also been scuba diving instructor and lifeguard,  and holds a boat licence.
At the peak of her artistic career  a serious car accident (1984) would change her life.  After that event she decided to design new water exercises, first through personal need,  and then creating the discipline water gym, thanks to her previous experience in sport. She conceived and developed this discipline (fighting against prejudices and indifference), and later began to teach it as Master Trainer.
She has successfully developed water gym, created by her fantasy and experience, teaching it first in Italy and then abroad,  having patented it under the name of GymSwim. The discipline includes more than  three thousand exercises, classified by level of participants and water skills.
She founded  the first School for Water Gym Instructors in Italy, assisted by prominent doctors and experts in this field. She successfully teaches her method at IUSM (Italian University of Sport), at the University of Urbino and in Barcelona, Spain. Today it is the leading sport practiced by women.
To this day, in her role of creator and President of the association Water Team, she organizes training courses for GymSwim Instructors, to achieve the C.M.A.S. International Licence (Confédération Mondiale des Activités Subaquatiques, recognized by C.I.O. and U.N.E.S.C.O., founded by J.Cousteau), valid in 108 world Federations; she also collaborates with the C.O.N.I. Promotion Office – CSAIN in Latium.
She is the author of a new health and beauty philosophy through exercise, able to make us free from expedients: a proprioceptive, unconventional and harmonious method, made possible only by water floating, while the mind is free to revive and find its origins.
She has published 5 books on the subject:
GymSwim Manual 
"Watergym-GymNuoto GymSub"  winner of the Bancarella Sport special Prize,
 "GymPool" by Sperling & Kupfer.
"GymSwim"
"GymSwim" was translated into Spanish and published by M.Rocha.  www.acquagym.it
Eleonora Vallone has collaborated with the Municipality of Rome, with the program "Wellness and History".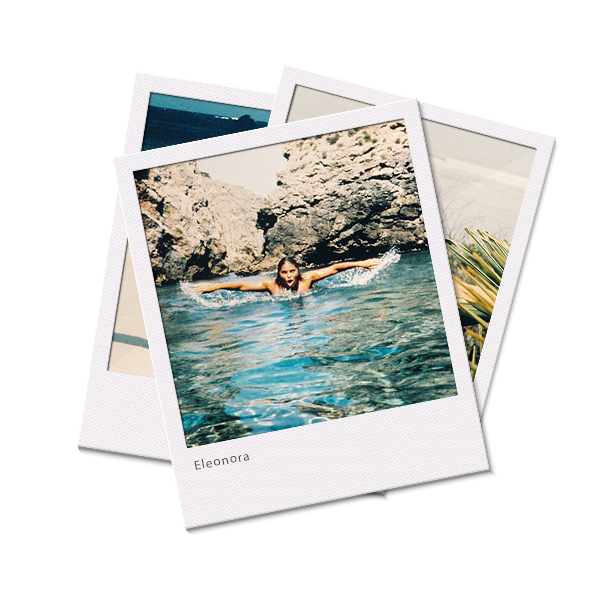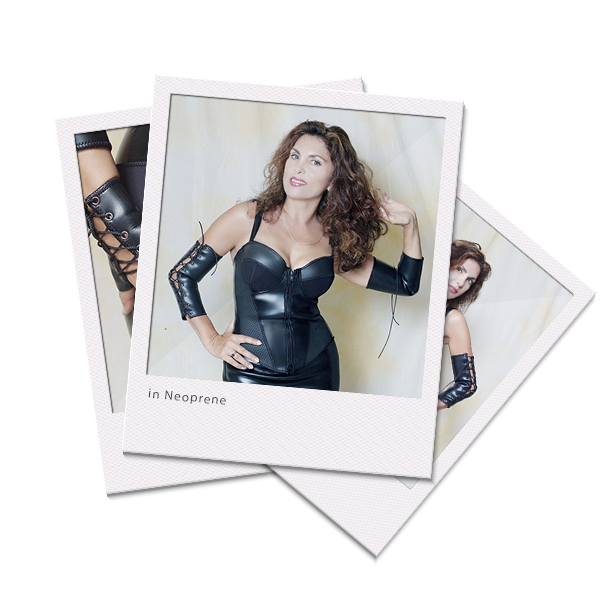 At the same time, Eleonora Vallone has created, as a stylist, a special fashion line for wellness: "NEOFASHION di EV".
Designed to model and shape the body, it is made of neoprene: this cloth is similar to the skin of dolphins, and is commonly used in scuba diving. It is comfortable, and provides thermal insulation.
The line was presented in 2000, but it was too innovative to be promoted at that time. Today it is finally available for women, men, children, and dogs (Pluto line).
It may be used all year round for sportswear or elegant wear, and includes special swimsuits, which support flotation and model the body. (www.neofashion.it).
She is the author of a new health and beauty philosophy, through exercise, making the man free from unnatural equipment, thanks to the unconventional and harmonious floating allowed by this cloth, while the mind is free to revive and find its origins.
She has now one more dream, the WATER FILM  FESTIVAL, a new international project she has created to give prominence to Water, and enhance this element of life, energy, and health, that we have to love, respect, and fear, through the image of the continuous flow captured by Man, in the form of a social message of freedom and art.
Eleonora is therefore paying a tribute and giving prominence to Water, this element of life, energy, and health, that we have to love, respect, and fear, through the image of the continuous flow captured by Man, in the form of a social message of freedom and health. Having joined art and sport, she has designed a competition divided in two categories: short films (up to 25 minutes) and "mini" short films (up to 3 minutes), also shot by smartphones. The project includes film projections, and conventions with representatives from the world of culture, science, medicine, tourism, land policy, thermal wellness, protected areas and art, who have drawn their attention to this precious resource, in past and present times.
A prize to the best project for water saving, and for the identification of the most effective natural waterways and sustainable use of natural resources, will be established.
A comparison between the countries where water is abundant and the ones where it lacks will be compared, to raise awareness on the importance of the "BLUE GOLD".
Her aim is to raise awareness and participation of sponsors in line with the ideas promoted by the Festival, and to promote the work of her association UNIVERSI AQUA. Students from schools and Universities are invited to participate, by producing "mini" short films, also within the new family development and  environmental education programmes, for the Aqua & Students prize.